Why Should You Measure Your Social Impact?
Impact measurement can drive new ways of thinking about performance, engagement, communication, and more. Sized right for your organization, it can unlock value within your organization and for the communities you serve.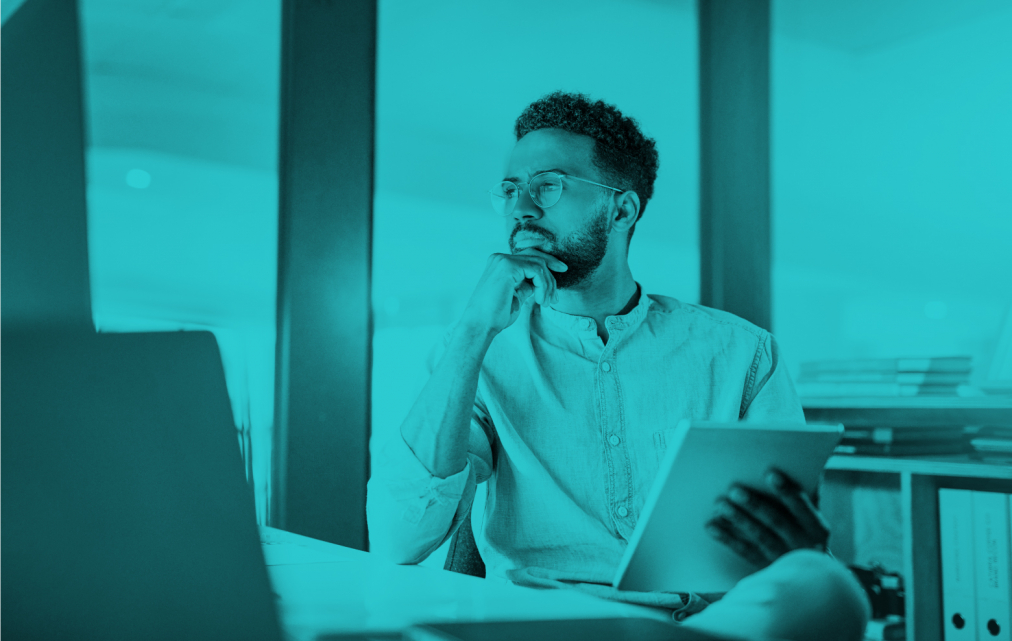 Chris Lau
Senior consultant in our Canadian team, Chris is experienced in sustainability, international development, and supporting social entrepreneurs to solve their challenges.
Some organizations across the globe are spearheading great initiatives tackling issues such as climate change and social justice. Other organizations are focused on addressing challenges in their own backyards like tackling food waste and building affordable homes. These ambitious organizations are all creating impact, and all kinds of organizations and their stakeholders have started to ask similar questions: Is my organization contributing to positive change in society? Can we prove the difference we're making? Should we be doing more?
These are important questions, but let's start with a more fundamental one:
What Is Impact Measurement?
The Global Impact Investing Network (GIIN) defines it alongside impact management as, "identifying and considering the positive and negative effects one's business actions have on people and the planet, and then figuring out ways to mitigate the negative and maximize the positive in alignment with one's goals."
Put another way, we might say impact measurement is about looking at your organization from the outside-in. From the perspective of stakeholders, communities, and the natural environment, what are your organization's negative and positive effects? This implies some responsibility on the part of your organization to control those impacts. You could look at this through the lens of risk mitigation; how might your impacts affect your reputation? Or you could see this as an opportunity to cultivate more good in the community; how might your impacts deliver on external needs? The former reflects practices in ESG. The latter reflects practices in social purpose. We wrote about the differences in another recent post.
In either case, impact measurement can support your organization to develop new ways of thinking about strategy, performance, and communication. Here are some growing reasons why organizations are considering a more intentional approach to impact measurement.
1. Improving Strategy
Impact also provides valuable insights on how to allocate your organization's finite resources and capacity efficiently to consider new strategic and business leadership opportunities. And once you decide which strategies to focus on, establishing an Impact Measurement Framework can provide clarity on who is accountable for delivering that impact. As you make progress, measuring impact can also help you to assess which of your organizational strategies are most effective at delivering your desired impact or Theory of Change.
2. Engaging Stakeholders
Understanding who is being impacted is as important as measuring how much impact you are creating. You can use impact measurement as an opportunity to learn who your stakeholders are—including both those who are contributing to and those benefiting from—your impact. Gaining insights into your stakeholders has the added benefit of informing how to prioritize your engagement, which can lead to new opportunities, partnerships, or even more effective impact. Most importantly, measuring impact makes space for learning if your impact is benefiting stakeholders equitably or if any stakeholders are unintentionally being impacted negatively.
3. Fulfilling Community Commitments
Impact measurement can also be used to monitor your progress towards delivering on commitments for Justice, Equity, Diversity and Inclusion, and Climate. It can also be a process to invite feedback and learning on the impact of the steps you undertook towards Truth and Reconciliation. And by transparently sharing your journey to date as well as the work you still plan to do, can create opportunities and a work environment that fully and genuinely embodies your organization's values.
4. Share Stories of Impact
While measuring impact is important, learning and sharing is what brings impact to life! You can connect your impact to broader impact frameworks such as The UN's Sustainable Development Goals (SDGs), through third-party assessments such as the B Corp Certification or simply by sharing your own stories and case studies. There are as many ways of delivering positive social impact as there are organizations to deliver them! By sharing your experiences with peers and others who are interested to make similar commitments and impact, you'll also build your reputation as a good corporate citizen. Using a process to measure impact can also give you the confidence to contribute support to advocacy efforts for broader change, including with partners and policymakers.
5. Reporting on Success (and Shortfalls)
Over the past few years, the practice of publishing impact reports has helped countless organizations to share their stories, showcase their impact, and learn from stakeholders about how they can continue to improve. Whether you produce reports for internal stakeholders like your board or staff, or supporters like shareholders and funders, by communicating openly how your organization is progressing towards your vision, impact measurement stories can help you earn trust, inspire support, and learn together.
6. Learning from the Process
The process of establishing your impact measurement approach has benefits too. You can use the process of developing your impact measurement to build relationships with stakeholders, from employees, to community members, to partners. Uncover new and innovative ideas by inviting stakeholders to input and co-create your approach to impact measurement. Finally, collaborating on impact measurement can establish a common understanding of how different stakeholders can contribute and benefit from the impact your organization is aiming to create. To paraphrase Margaret Mead, can you imagine the capacity of even a small handful of thoughtful and committed businesses working together toward a common goal?
If there's something you're keen to pursue or learn more about, we can help. Whether you're just getting started or striving to move farther and faster on your impact measurement journey, give us a call.
Let's Be Audacious, Together…
Are you making a difference?
If you are eager to map your outcomes, measure your impact and report effectively then get in touch.