Reflecting on a Year of Challenge and Triumph
As the seasonal holidays approach, we look back on a year that was supposed to be calmer than the one before. Instead, the highs and lows have many of us deeply tired and ready for a new year.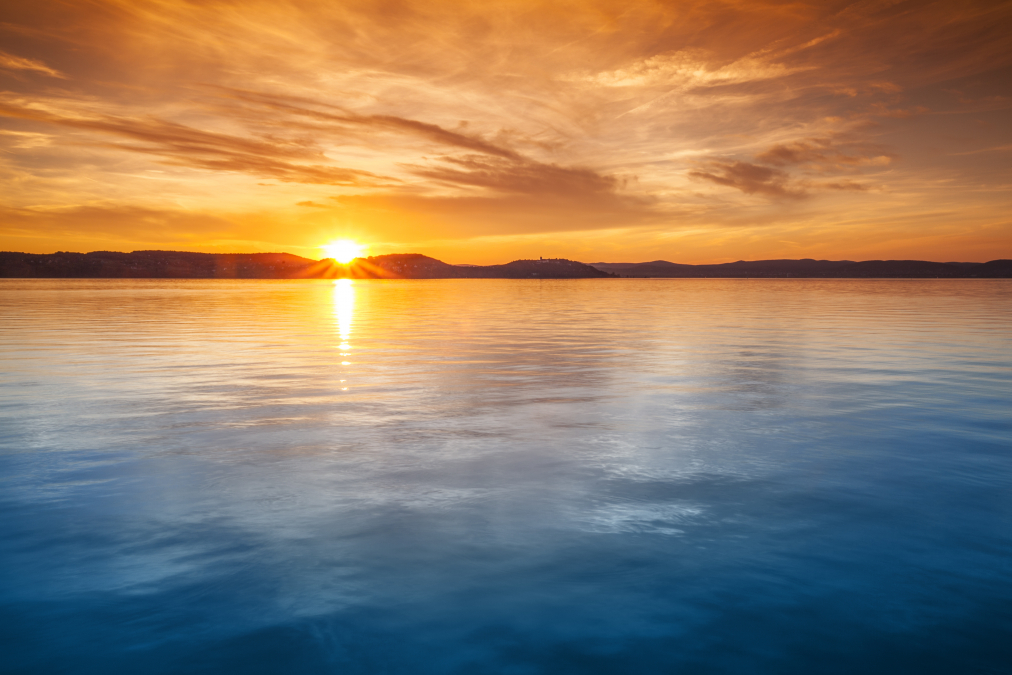 Mike Rowlands
President and CEO of Junxion, Mike has spent more than 20 years working to catalyse social responsibility and sustainability.
While COVID vaccines reduced hospitalisations, COVID is still very much with us. And the ongoing mental health pandemic that followed will no doubt have implications for a long time to come. At the same time, continued cuts to the UK's National Health Service (NHS) are making working life unbearable for nurses and doctors, leading to job actions that are matched in other sectors of the economy. We're left to wonder whether 2023 might feel like 1983 for rights and respect in the workplace.
In Canada and the US, opioid-related deaths continue to surpass previous years, while policymakers struggle to navigate socio-economics, healthcare demands, and the legal and cultural norms around illicit drug use. The overturning of Roe vs Wade in the U.S. effectively re-criminalised abortion, while highlighting the persistence of patriarchy; fortunately, some states swiftly passed legislation to protect women's rights.
On February 24, Russia shocked the world when it invaded Ukraine. While it was not a surprise to Kremlin-watchers, the parallels to the beginning of World War II can't be ignored. All this makes 2022 look like a pretty terrible year. Yet the opposite is also true.
The agreement to a Loss and Damage fund at COP27 was a momentous victory for climate-vulnerable, developing countries. Globally, more people are now employed in renewables than fossil fuels. A huge carbon capture power station has won planning permission for the first time in the UK as did the world's largest floating wind farm. In the EU, the Corporate Sustainability Reporting Directive (CSRD) is now enshrined into law, strengthening sustainability reporting requirements.
The Inflation Reduction Act in the U.S. paves the way for progress in tackling climate change. And the Bipartisan Safer Communities Act should reduce the number of mass shootings there.
And as the year comes to a close, news emerged from the COP15 talks in Montreal of adoption of the '30 by 30' promise—to safeguard biodiversity by protecting and preserving 30% of the planet for nature by 2030.
As 2023 preparations begin, we thought we'd reflect on what the year brought us at Junxion…
Edie Finalist for Consultancy of the Year
To our delight, we were shortlisted for edie's Consultancy of the Year award in December. These awards recognise excellence across the spectrum of green business and are the UK's biggest sustainability awards. Looking at the other finalists, we are certainly among the giants and we're honoured to be on the same roster. We're looking forward to the awards in March; fingers and toes crossed!
Boosted our B Corp Score to 115!
We have been a certified B Corp since 2016. B Corps are companies that meet high standards of social and environmental performance, accountability, and transparency. We are proud to be a member of this community of companies forging an economy that benefits all stakeholders, including the planet, alongside companies' shareholders. We completed our triennial recertification this year, achieving our highest-ever score of 115. While we are thrilled to have achieved this result, we know there is always room to improve and we are looking at ways to do this. Check out our impact report for more details.
Celebrated 1,000 UK B Corps at the Natural History Museum
The UK has one of the largest B Corp communities and it is continuing to grow at a very quick rate. With over 500 B Corps, London is the city with the most B Corps in the world, which made it a great location to celebrate the milestone of 1,000 UK B Corps. It was fantastic to attend the event and connect with purpose-driven companies. Events like this really motivate us at Junxion by showing just how much interest and action there is in making the world a better place.
Three New Junxionites!
This year we welcomed three new full-time employees. Melissa Crookes, our new Operations Director, firmly believes profits do not have to come at the expense of stakeholders, a passion she developed while leading operations for one of Canada's largest deconstruction firms and through a consulting career that took her to four continents.
Charlie Southwood, our new Marketing Manager, has a background in the events industry and branding. He believes deeply in the power of business to help tackle some of the world's greatest challenges. Charlie resides in the UK and claims to know the very best pizza restaurant in London.
Josephine Billany, our new Analyst, is a recent graduate from Cardiff University. Her dissertation focused on the inequalities faced by university students of colour and how this can have a negative impact on their experiences and degree outcomes. Outside of work, Jo can be found tending to her house plants, which are mostly still alive.
And Menaka Albuquerque has recently returned to work at Junxion, following a year of parental leave—looking after her gorgeous twins!
Popular Content from the Junxion Blog
Our most-read piece this year was our response to the annual letter to CEO's published by Larry Fink, Chairman and CEO at Blackrock, the world's largest wealth management firm. We argued his view of 'the power of capitalism' is trapped in an expiring paradigm. We wonder what he's learned in 2022. Stay tuned for February when we'll respond to his next annual letter.!
Next on the list, a well-received and widely appreciated glossary of sustainability terms! While we're encouraged to see growth in sustainability and social impact, we're also aware the alphabet soup of terms and metaphors is driving an increase in confusion. Shared language will help us to accelerate the uptake of sustainability, social responsibility, and purpose in business.
And third, Junxion's owners co-wrote a strident defense of ESG in response to a brief piece in The Economist. "The challenges facing humanity need us to be bold and ambitious, to muster the very best of our intelligence and capacity," they wrote, repeating Junxion's invitation to all our friends and allies: Let's Be Audacious, Together…
Thanks to all our clients, partners and followers who have supported us this year. We look forward to catching up with you next year and making ever more progress towards an economy remade to serve the common good.
Audaciously yours,
Junxion