Six Ways to Drive Value with Impact Reporting
Impact reporting invites collaboration, uplifts accountability, and promotes learning. But how do you create a compelling report that engages all stakeholders and improves the business?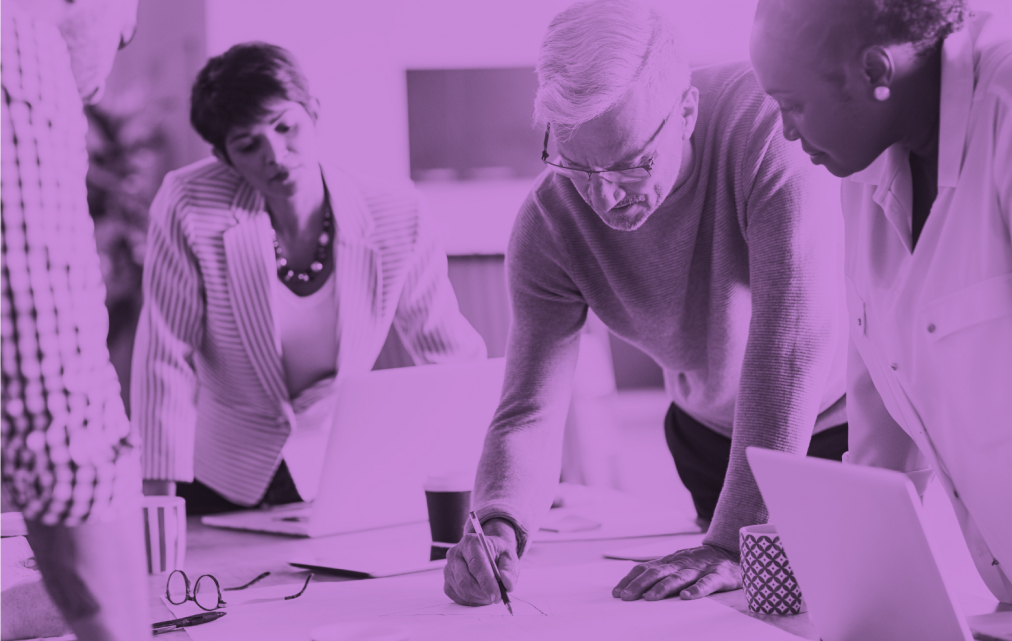 Adam Garfunkel
Adam is co-owner of Junxion and has been working in sustainability as a campaigner, communicator and consultant for over 30 years.
"Better than last year's report." That was what the adidas director of social and environmental affairs would say every year when I asked him what the brief was for that year's sustainability report. It was wonderful to hear that from a client that put so much out into the public realm through their reporting and strove every year to improve their business. We try to bring that same ambition to all the reports we work on—including our own.
Impact reporting is an exercise in reflection on why your business does what it does, whether your decisions delivered your intended results, and whether you're making a difference. Telling the story of those lessons in your public impact report helps leaders like you, your stakeholders, your company, and even your sector to improve. Here are six ways you can make an effective impact report.
Listen and Respond to Feedback
As I'm fond of saying: transparency is an invitation to collaborate. No company has all the best practices or newest innovations in place. By inviting your readers to give feedback, you can discover things you wouldn't have known. Be humble about your progress and always be open to changing the way you do things. How much more engaging might your report be if it's full of questions, rather than statements?
The marketing department may not be the best fit to own the entire impact report, but marketers can bring real expertise in making the report engaging. Use marketing and design resources to make your report accessible, engaging and enjoyable.
Find a Structure that Works for You
Choose a reporting framework that makes sense for your organization. Our recent reports use the five pillars of the B Corp Impact Assessment (Customers, Workers, Community, Environment, and Governance), a comprehensive model that includes all of a company's stakeholders. If you have a defined Theory of Change, you could structure the report about your progress toward your intended and anticipated outcomes. You can also structure reports by key topics or issues you seek to address in your work, or you can focus it around a theme—perhaps something structural like labour practices, or something strategic like innovation. The point is to choose a framework that makes sense for your organization.
Provide Context
You know every aspect of your business, but your readers don't. So it's important to put your business and its performance in context. Why do you exist as a business and what need in the world do you seek to address? And on your progress, while It's useful to detail your relative performance (such as a 5% reduction in carbon emissions year-to-year), it's critical you also relate this to planetary boundaries and social norms. Are you on track for net zero by 2050? Are you providing decent work and fair pay? In short, is your performance in line with what the world needs? For more information on thresholds and allocations thinking, check out R3.0.
Include Universal Standards
Different sectors require different metrics, but where possible adhere here to global standards such as those set out by the Global Reporting Initiative. By reporting on the same metrics as other organizations in your industry, your report will be comparable and credible.
Make It Personal
It's one thing to say that you are a supportive employer and it's another to have an employee say that they have had that experience. Find out what your employees really think and use their stories in your report. Real stories can be much more engaging than statements or statistics. Your employees and colleagues will also be more engaged in your report and overall strategy.
Warts and All…
In reflecting on your company's performance, you'll learn about your strengths and your opportunities to improve. No organisation is perfect, but by being transparent and making some progress your company can contribute to solutions in your community and your sector. There are many areas where we at Junxion acknowledge we need to improve: creating a more formal supplier screening process, establishing a clear roadmap to reach net zero, and taking concrete action on diversity, equity and inclusion, reconciliation, and decolonization.
Impact reporting is about identifying areas to improve as well as describing how we make a positive difference in the world. We're not perfect, but we are living our values and making a difference. And we're able to prove it. That's what a good impact report should do.
We're not perfect, but we are living our values and making a difference.
Sustainability, ESG, and impact reporting can catalyze dramatic and rapid change for the better, because of their role in identifying, detailing, and distributing better and best practices. The challenges we face today—the climate emergency, political crises, and economic challenges—are huge and can seem insurmountable. By sharing what you learn, you'll join thousands of companies around the world that are making business a force for good.
You can view Junxion Strategy's impact reports here.
Ready to take your reporting to the next level?
Our consultants are ready to help you create groundbreaking sustainability reports.