September, 17, 2019 |
Mike Rowlands & Adam Garfunkel
|
Environmental
Declaring a Climate Emergency
Today, we're taking the initiative as an international business formally to declare a climate emergency.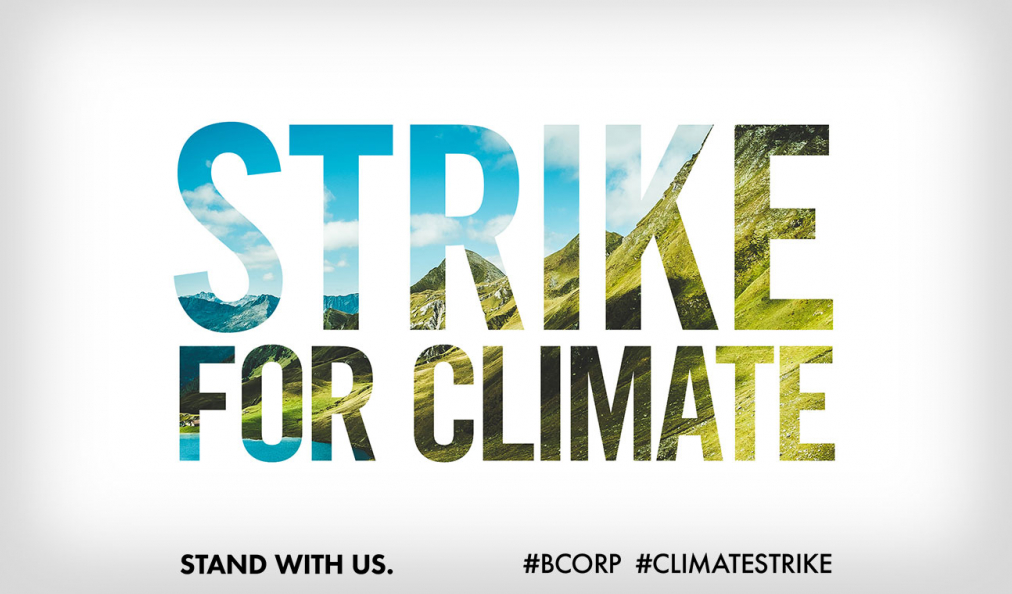 Mike Rowlands & Adam Garfunkel
co-own Junxion Strategy. They've dedicated their careers and the company to work that is ecologically restorative and socially just.
Junxion has been advising clients on strategy, sustainability, and social impact for over 20 years. During that time, tens of thousands of our peers around the world have been doing their own inspiring and innovative work. But it simply hasn't been enough.
Today, we're taking the initiative as an international business formally to declare a climate emergency.
As every month goes by, there is more and more evidence that we are drastically changing our climate. Over just a two-day period in August, enough ice melted from the surface of the Greenland ice sheet to cover Florida in five inches of water. And this Greenland ice-melt was not supposed to happen for another 50 years.
This is just one of many examples of the pace with which the human race is causing global heating. It's time to recognize this as the climate emergency it is.
As a business that explicitly aims to build the success stories of the next economy—an economy that will be fair, open and green—we need to speak boldly and authoritatively, bringing more attention and inspiring others to take action.
Making Impact Through Our Clients
We recognize that as a management consultancy, our main impact lies in the advice we give our clients and the actions we inspire them to take. By declaring a climate emergency ourselves, we hope and expect to inspire more action by our clients.
Junxion has also signed the Creative Climate Disclosure, initiated by our friends at fellow B Corp Futerra. This commits us to declaring publicly the share of our revenue that is derived from carbon-intensive clients. We will report on that—and our other climate commitments in our 2019 Impact Report, which we'll release before the end of the year.
As we've been reflecting more on our carbon footprint, we have begun to ask harder questions of our clients and prospective clients. We were in conversation with a very significant chemicals and plastics multinational about helping them to improve their corporate social responsibility programme. The company has a sizeable global footprint and is committed to getting better, so we saw potential to have an outsized impact. And frankly, their budget was impressive.
However, it also became clear that our role would be limited to their community investment initiatives—not their broader sustainability. They had also committed to reducing their CO2 emissions, but only per unit of product—as opposed to total emissions—and only by 15% over 15 years. This is clearly inconsistent with global needs, which we told them when we declined to submit a final bid for this large piece of work. These are the decisions that must be made if we're to meet the climate emergency. We hope that our example will inspire others to take similar steps.
Looking Harder at Ourselves
This is also a wake-up call for us. While our client impacts are significant, we cannot ignore our own, direct impacts. Every small business knows the challenges of finding time to look internally, taking meaningful action to improve. This declaration will help us look at ourselves as carefully as we look at our clients. For example, while we choose trains instead of planes for most travel in Europe, we need to formalize our travel policy, so we avoid more plane flights.
We will also be carbon-neutral by 2020, reducing our carbon emissions as much as possible, and offsetting the rest. We already source from values-aligned, low carbon businesses, but we'll focus on doing this more consistently, too.
Working with Others
We are proud members of the B Corp community and are pleased to add our voice to climate emergency initiatives with our fellow B Corps in both Canada and the UK. We are stronger and louder together and it is only through working with others that we can achieve the change we need to see in the world.
Along with more than 100 allied companies in Canada, and in solidarity with the youth-led climate strikes September 20 and 27, we were early signatories of a letter calling on elected officials and policymakers at all levels of government to join in with businesses to take action to support a low-carbon economy.
We will be closing our offices in Canada on the 27th September and in London on the 20th to join in with the climate strikes. We are encouraging our staff to join local protests on those dates. We will be writing to our clients to tell them of our plans and why we are taking this important action.
If Not Now, When?
The times call for immediate, courageous, even audacious action. We believe this is the moment to invite your colleagues and competitors to take a stand for what is right: speak truth to power, mobilize in support of the change we seek, and build the success stories of the next economy.
Join us… Let's be audacious together.