Embedding Sustainability: Turning Ideas Into Action
All companies carry risks—financial, environmental and social. A sustainability strategy guides companies to address their most material environmental and social risks, in line with their overall business strategy. This is vital but only the first step in ensuring businesses have a positive impact on people and the planet.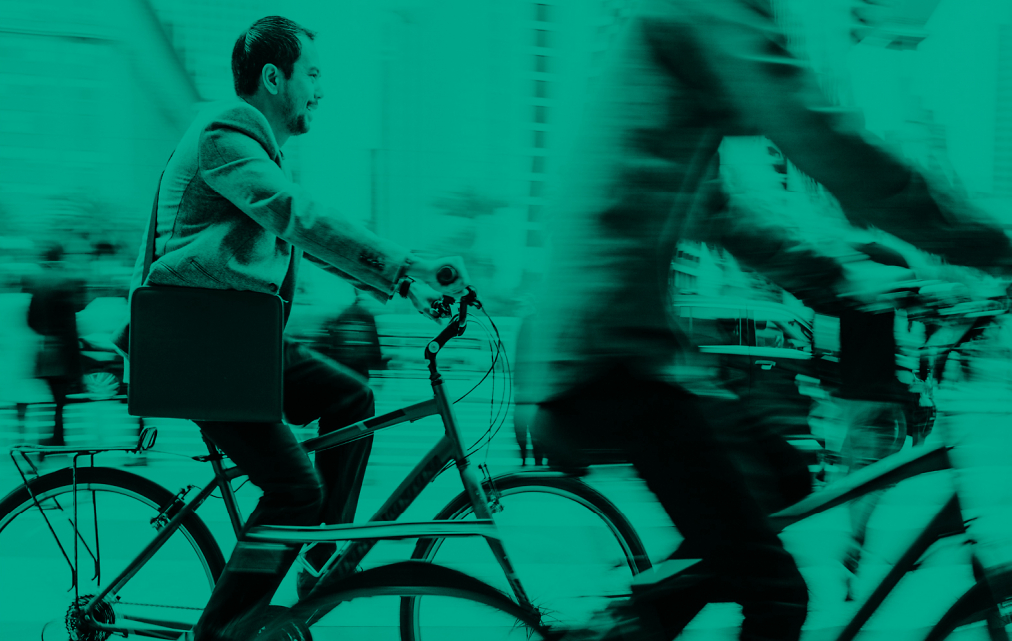 Helen Steiger
Senior consultant in our London, UK team, Helen has a background in social and environmental impact, communications and stakeholder engagement.
As a responsible company, with a purpose that extends beyond financial profit (i.e. to also bring benefit to society and the environment), an organisation must consider its stakeholders in business planning and strategic decision-making. Or as the Senegalese proverb goes, 'If you're going to cut a man's hair, be sure he's in the room!' All stakeholders need to be brought on your organisation's sustainability journey in order to ensure impact benefits all; internally as well as externally. Ultimately this means embedding sustainability throughout your organisation.
But what does 'embedding sustainability' mean? What does it take to translate a strategic document into action on the ground?
Embedding is ensuring others are brought on your journey
It's not easy, partly because the two key elements – people and planet – are dynamic, ever-changing and wonderfully unpredictable. Human, technological and environmental capacity is constantly shifting – what was possible last year may be impossible this year (and vice versa). Embedding must operate within this dynamism, it's a science and an art! But as hard as it may be, embedding sustainability within your organisation is vital if you are to maximise your business goals alongside positively impacting the environment and society.
One of our key service offerings at Junxion is supporting companies as they embed their strategy within the organisation. From our experience, we've pulled together key points to consider as you embark on this exciting (yet daunting) next step.
Start At The Top
Accountability and action must start from the top. As leaders, you must walk the talk and ensure your leadership team governs for environmental and social impact, as well as financial profit. This means ensuring environmental and social targets are incorporated into financial targets, reporting on all equally, and discussing progress against sustainability targets in regular senior leadership meetings. If leaders take these issues seriously, and make themselves accountable for sustainability performance, this will inspire and inform action across the organisation.
Bridge the Knowledge Gap
It cannot be assumed that everyone is carbon-literate and understands the basics of sustainability. Uncertainty is a material risk to successful embedding of your sustainability strategy – it allows for voices of opposition to be over weighted. Ensuring everyone understands the basics of sustainability e.g. training all colleagues in basic carbon literacy, rolling out diversity and inclusion training and so on… ensures everyone has a basic understanding of the relevancy of environmental and social issues to their job role and the overall company growth.
Establish a Working Group
Turning a strategy into action across the organisation means translating strategic aims into action specific to different departments across the company. A working group, filled with stakeholders from throughout the organisation (and amongst impacted external stakeholders where possible) will aid the translation of the strategy into distinct action on the ground. It also creates a communication channel for department-specific issues with implementation to be raised, addressed as a group, and solved quickly.
Embed Within All Roles
Achievement of environmental and social objectives must be valued in the same manner as the achievement of other business objectives. This means ensuring all job descriptions include an expectation for achieving sustainability-related targets and goals. It can also mean tying bonuses to the fulfilment of sustainability-related targets (shown to be incredibly effective).
Communicate, Communicate, Communicate
And if in doubt, communicate again. Repetition of what the strategy is, why it's important, what it means for them and relevant progress over time is vital to ensure your sustainability objectives stay prominent amongst competing business priorities. Think of it as any other company-level communication campaign – use multiple communication channels, ensure your key messages are reinforced, and tailor supplementary messages to specific audiences and to specific issues/actions.
Show by Example
As mentioned before, you must walk the talk and inspire action. Every employee needs to see, as well as be told, what being 'good for people and planet' means for their business and specific job role. Live the values and objectives within your day-to-day job, and call out others who do the same, explaining to the wider team why this is positive behaviour in order to educate as well as engage others.
…and Share Learnings
Where you cannot exemplify yourself, borrow from others first! Share your own examples, but do not be afraid to share examples from other departments, countries, even companies, of what 'living your sustainability values' looks like on a day-to-day basis. Demonstrating what action can look like in various contexts will only help to educate, engage and extend action throughout (and beyond!) the organisation.
But finally, you must continuously adapt and evolve. As mentioned at the beginning of this article, people and the environment are in constant flux, and their behaviour can be somewhat unpredictable and dynamic.
Like all good strategies, your sustainability strategy, and its enactment must be responsive to change
In the face of complex challenges such as climate change, societal uprisings, inequality and more, what was sufficient now may be deemed insufficient in 12 months. Like all good strategies, your sustainability strategy, and its enactment throughout the organisation, must be responsive to change. As leaders you must remain agile, stay on your toes, flex and adapt as required in the face of change.