What Is a Theory of Change and Why Is It Valuable?
What is your organization's role in tackling the greatest challenges our societies face today? How ambitious should your change goals be? And how can you achieve them?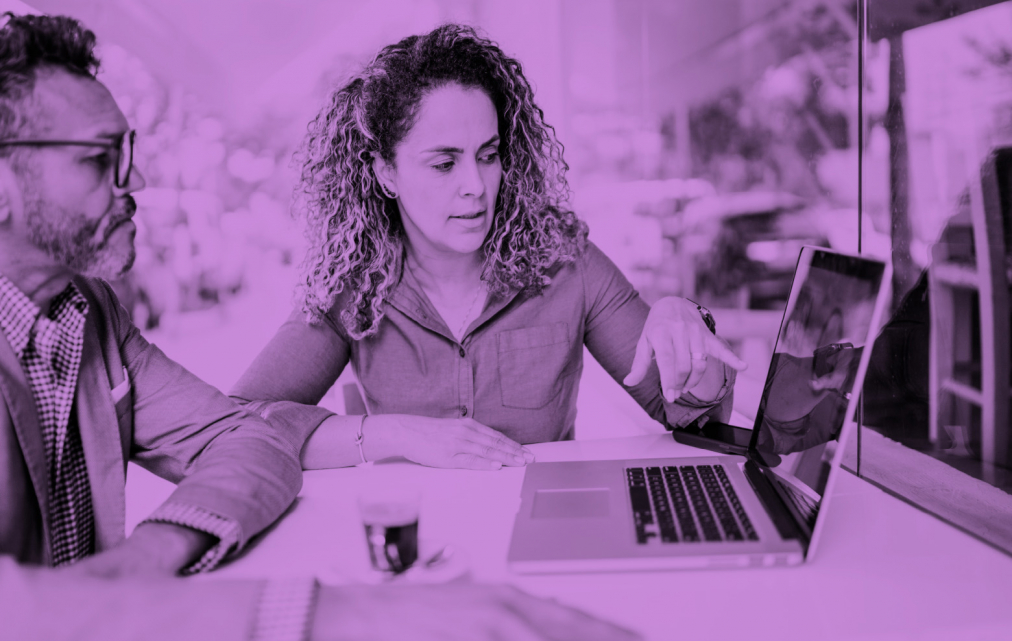 Chris Lau
Senior consultant in our Canadian team, Chris is experienced in sustainability, international development, and supporting social entrepreneurs to solve their challenges.
A Theory of Change (ToC) is a visual product developed through an inclusive co-creation process that inspires dialogue to deepen understanding of how change can happen.
ToC has long been popular among nonprofits; today, increasing numbers of businesses are mapping out their ToC to understand their company's role in affecting environmental and social change. Take note of the word 'theory'; a ToC is based on carefully articulated assumptions—so the model needs regular testing and refinement.
Junxion's Theory of Change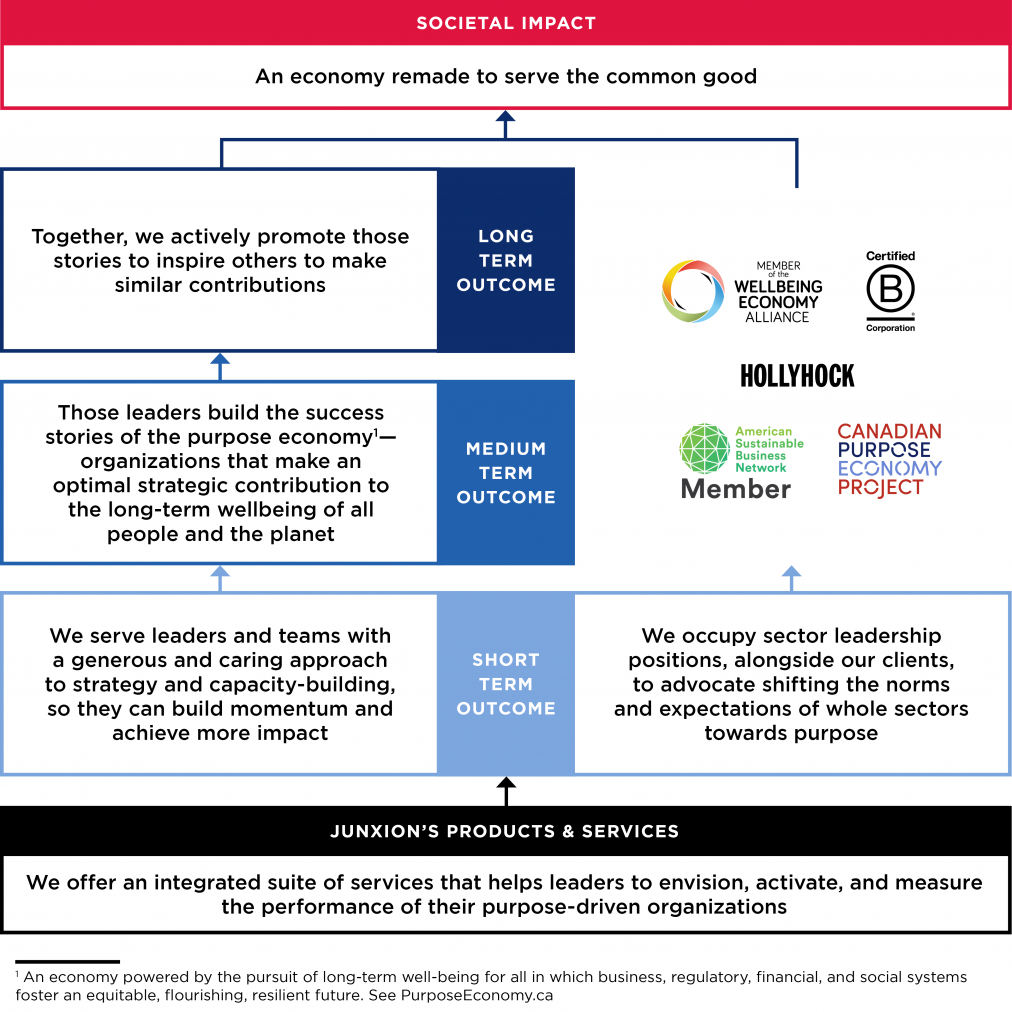 Why Is a Theory of Change Useful?
Fine-tune Strategy
Organizations have myriad objectives and activities but the link between the two is often unclear. This means that the company's actions won't necessarily lead to achieving the objectives. A ToC allows organizations to map and connect all of their actions to their desired outcomes so they can understand the roadmap to success and better direct resources. Without understanding how change happens, it's a lot of guesswork to make that change happen!
Better Metrics
Most organizations measure lots of things, but often they're not the right things. The adage resonates, "what gets measured gets managed." If you're looking to make a change in the world, whether that's generating better outcomes for underserved groups or reducing your negative impact on the environment, effective progress depends on you getting your metrics right. A ToC guides you to determine what is most relevant to measure so you can be confident that you are making progress towards your desired objectives.
Understand The System as a Whole
Organizations don't need to feel alone in tackling their ambitious visions. A ToC can help leaders understand where their individual actions are best placed to contribute to change and where they may be better placed to support other organizations that aspire to similar impact. In significant and complex challenges like climate change, collaboration is critical to the ambitious system-level change we want to see. Check out our cross-sector collaboration tool here.
Team Alignment
A ToC is also a great way to align your people and teams to a common goal. When teams are clear on what they're doing and why, there's better alignment and higher morale. This in turn helps organizations attract and retain talent. Research has shown that when people feel their work is "more than just a job" their commitment to staying in their job increases by 2x or more and 60% of people choose a job that fits their values and beliefs.
Transparency
All too often, it's unclear to an organization's stakeholders how the organization is intending to make positive contributions to the world. Often their activities can appear disjointed and sporadic. A ToC provides a common understanding to communicate strategy to key audiences, including staff, the board, funders/investors, partners, and the general public. When all of your audiences clearly understand how you intend to affect change, it's much easier for them to get on board.
Engage Stakeholders With a JEDI Lens
The process of developing a ToC is an opportunity to invite stakeholders and rights-holders to share their lived experiences and better understand how your change affects them. By approaching your ToC through a JEDI lens, you can refine your activities to ensure they deliver equitable outcomes. And importantly a ToC is not a static, one-time process, it helps you to establish a culture and rhythm of learning, so as you engage more stakeholders you can continue to refine your understanding of change in your ToC
More and more companies and leaders are being pushed and pulled by staff, customers, partners and others to make a positive contribution to society. Steve Jobs famously described his ambitions for Apple as 'putting a dent in the universe.' He was of course being metaphorical, but the image is compelling: it was a call toward doing something big, bold, and deeply meaningful for humanity.
Whether you aim to 'dent the universe,' make a mark in your country, or change conditions for your local community, aiming high, finding ways to collaborate, and ensuring your taking the swiftest route to success can all be easier when you're equipped with a Theory of Change.
Get in touch if you'd like to understand your organization's role in driving positive change to society.