Social Change Institute 2015: Is This Your Year?
Spring is soaking the south shore of Cortes Island, and Hollyhock, Canada's lifelong learning centre, is hosting another full season of learning and leadership. The incredible, annual Social Change Institute is just weeks away. Will you join me there?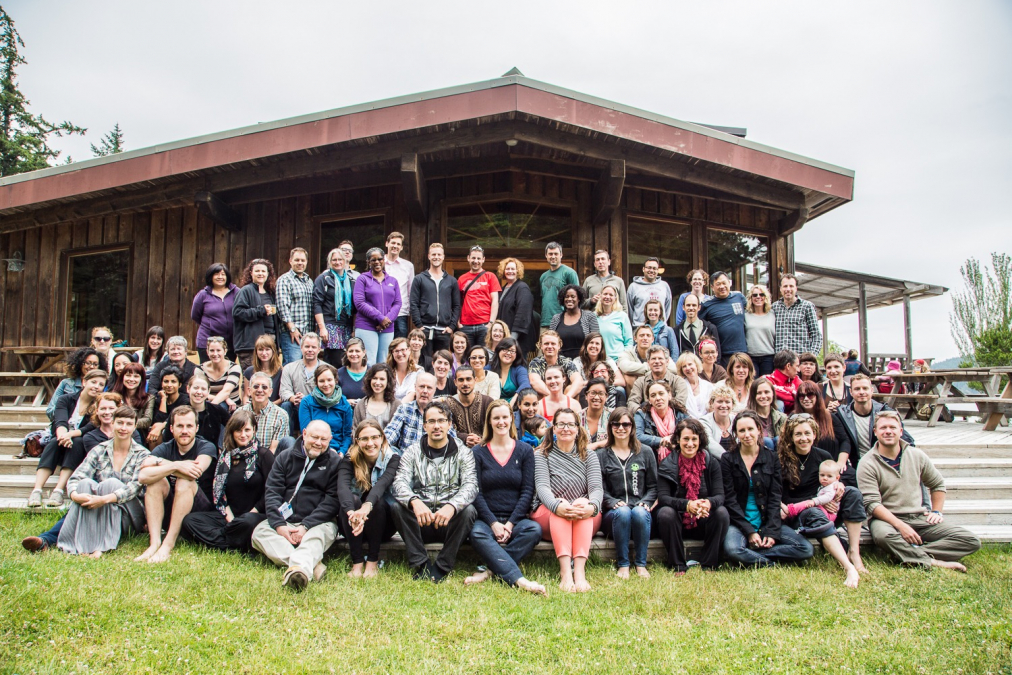 Mike Rowlands
is a President & CEO at Junxion, and a long-time faculty member of Social Change Institute.
Spring is soaking the south shore of Cortes Island, and Hollyhock, Canada's lifelong learning centre, is hosting another full season of learning and leadership. The incredible, annual Social Change Institute is just weeks away. Will you join me there?
Junxion is a long-time sponsor and content contributor to SCI, supporting this gathering of 100 or more social change leaders for five days on Hollyhock's naturally spectacular campus. Each year, participants include passionate professionals from nonprofits and public agencies, social innovators, social entrepreneurs, consultants, and aspiring social impact leaders. They come together to focus on tools, connections and leadership. And this year promises to be an extra special year indeed….
The Place…
The sheer splendour of Hollyhock's campus makes every moment inspiring. From the old growth cedars that have graced the landscape for centuries, to the near-limitless view across the Salish Sea, everywhere you turn, there's another example of nature at its finest. To spend time here is a rich and valuable experience in its own right. But it's also an incredible, grand metaphor for much of the learning that happens here. The interconnection of flora and fauna, and the cycle of new life, growth, death and rebirth parallels the ideation, development, winding down and retooling of the countless organizations that have been represented at SCI Hollyhock over the years.
Take a walk on the trail up through the orchard, and through the forest to Smelt Bay. Or walk along the beachfront throwing stones into the sea. Or simply sit atop the bluff that overlooks the beach, reclining in an adirondack chair, losing yourself in meditation or conversation. This is all yours to enjoy in the spaces between sessions at Social Change Institute.
The People…
As with all conferences, the SCI experience depends greatly on the people who arrive at Hollyhock to share time and ideas. This year, there's a remarkable group coming together. Here are just a few….
Rev. Lennox Yearwood Jr., President and CEO of the Hip Hop Caucus, is a minister, community activist and one of the most influential people in Hip Hop political life. He works tirelessly to encourage the Hip Hop generation to utilize its political and social voice.
Social Change Institute Executive Producer, Cara Pike, is the Executive Director of Climate Access, and was formerly the vice president of communications for the leading nonprofit environmental law firm Earthjustice. (She's also a Hollyhock Board member.)
Alvaro Sanchez is an urban planner with extensive experience crafting, implementing, and evaluating strategies that leverage private and public investments to deliver community benefits to impacted communities. He's also the Environmental Equity Program Manager at Greenlining Institute.
The list of experienced, dedicated and brilliant changemakers goes on and on—about 100 people come together each year for SCI. And only at SCI is a group like this convened and focused on sharing ideas, advice, best practices and new approaches with one another.
The Food…
While the speakers and workshop leaders at SCI nourish your mind, the incredible kitchen staff work hard all week long to nourish your body. From the world famous salad dressing, to fresh, wild, west coast salmon, to countless delectable dishes at every meal… many people return to Hollyhock year after year simply to enjoy the food. As one attendee remarked when asked about the food, "The food?! On which helping should I tell you about the food?!" With much of Hollyhock's vegetables harvested from the on site garden, it's always incredibly fresh.
The Learning…
Ultimately, of course, Social Change Institute is an opportunity to learn new ideas, reframe old perspectives, consider new points of view…. It's a time and space designed and dedicated to helping changemakers lead their organizations even more effectively, and achieve bold and lofty visions.
This year, workshops will be delivered on topics as diverse as climate justice, personal resilience, social impact storytelling, online community building, and more. Plenaries will feature insights into how we can build support for social and economic justice movements; how diversities of faith, economics and socio-cultural backgrounds can accelerate resilient communities; and how our relationship with money can be a force for enduring, positive social impact.
My experience of SCI over the years has included keynotes and group discussions that have opened my eyes and mind to new ways of viewing social challenges, in turn enabling me to pursue different avenue of social innovation. I've connected to a significant network of peers and mentors in this work, whom I continue to engage almost daily to help deliver some of the work of my company and the organizations we serve. The collective capacity of this community is remarkable indeed. And I've learned a great deal about my own capacity to engage others, to convene and facilitate important dialogues, to 'show up' in ways that deliver value while also piquing new ideas in those with whom I work. Social Change Institute has shifted the trajectory of my career, and I know it's done the same for many others.