Collaborating For Change: How To Build Effective Partnerships
Purpose-based businesses, social ventures, and enterprising non-profits, often aspire to audacious visions—visions so audacious, in fact, it's hard to imagine them being achieved by any one organization.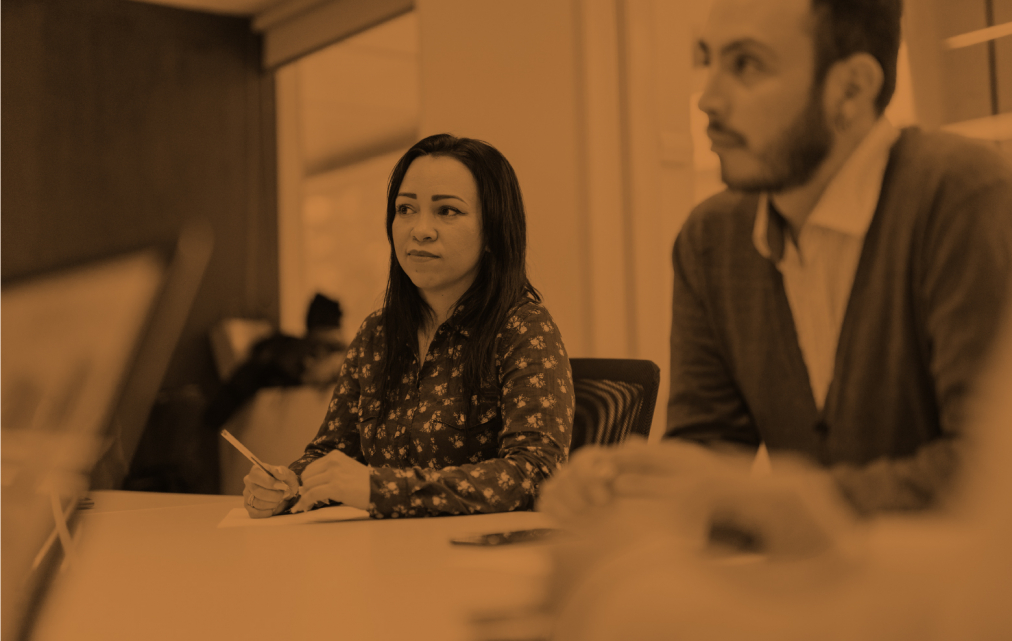 Helen Steiger
Senior consultant in our London, UK team, Helen has a background in social and environmental impact, communications and stakeholder engagement.
Take Junxion's vision, for example: 'an economy remade to serve the common good.' While we work every day toward that grand aspiration, we know that it will take many more actors in business, governments, civil society, and elsewhere to achieve meaningful transformation of our economic models.
There are lots of like-minded allies in the world; we could work with many of them, but we certainly can't work with all of them. So it's important to understand how we choose our partners in this important work.
We can't work with everyone. So how should we choose our partners?
Collaboration is a buzzword these days, to be sure, but it's also imperative that we collaborate across organizational boundaries, even sectors, to drive progress. There are of course risks in choosing poorly: Consider the Oatly experience as they came under fire for accepting investment from Blackstone, recognising them as a financial partner. Of course, while Blackstone has their critics (including of the company's leadership) the company isn't all bad! Like any organization, Blackstone is largely filled with well-meaning people who are navigating complex, conflictive systems.
Choices like Oatly's are therefore rarely clear: values and personal perspectives can influence how decisions are made. Colleagues' views may differ; employees' opinions may differ from those of leadership. And the utility of an effective partnership may trump some criticism—or put another way, the outcomes may outweigh any concerns, philosophical differences, or short-term, bad press.
As in so many things, transparency is important. Stakeholders are right not to dislike surprises—especially when they're related to organizational purpose, vision, and values. A system view of the power and potential of a partnership—positive and negative—is also imperative.
Beyond those fundamentals, here are some factors to consider if you're deciding if and how to partner with another organisation to advance your work.
Define Your Red Lines
This is also known as exclusions. What organisations or people will you never work with, no matter what they offer? Are there sectors or types of companies with which you would never partner? This is also known as 'negative screening.' Nonprofit organisations—like WWF, for example—often have clear exclusion lists. And B Lab, the nonprofit behind the B Corp certification, will soon publish minimum standards for all certified B Corps to uphold. At Junxion, we've decided not to work in a number of market sectors. Some we believe are irredeemable (like for-profit prisons); some are value judgments on our part. We choose not to work in the oil and gas sector, not because the companies are all inherently bad (though some really are), but because we're committed to putting our finite capacity to work in places where we can accelerate transformative impact.

Define Your Green Lines
Whose opinion is always valid? For whom is your door always open? Where do you find the consistent 'hell, yes!?' Think of this as 'positive screening.' Explicitly listing the people or organizations you will always support and with whom you'll always be willing to collaborate is one way to streamline partner selection—and to enable your colleagues to seek out effective partnerships. At Junxion, for example, we will always work with funders and investors who are directly solving for the dramatic gap in angel and venture capital for women- and minority-led enterprises, because we believe funding those startups is imperative to meaningful economic change.

Define Mutual Success
True partnerships are always mutually beneficial. Be generous and ask, 'How can we deliver benefits to the partner organization?' And of course ask yourself, 'What do we need from this partnership?' The answers to both questions will inform the starting point for your partnership agreement, MOU, or whatever other structure you put in place. Consider the example of a large organisation that presents itself as wanting to support a charitable cause. If it is only their marketing team that's involved, might that be a sign they're keen to showcase the alliance? What's the risk of 'greenwashing?' Alternatively, if their organisation's CEO is willing to be involved in the conversation and make resources available to ensure the partnership thrives, perhaps their motivations run deeper. In short, what do you need to get from the partnership to ensure it's successful from your point of view? And what does your partner need?
Document Your Agreement
Partnerships vary dramatically in shape, size, and structure. Suppliers and resellers are often considered partners. Those relationships are often 'papered' with a contract of some sort. Deeper partnerships might entail a distinct structure, like a project, a campaign, or even a joint venture. If expectations differ about the depth of the partnership, this can risk damaging the relationship, so it's wise to put the agreement to paper.

Do you want to make a public proclamation of support? If so, how do such messages get approved by both parties?
Who should be involved in the ongoing work? Is each partner making staff available? Are they making similar commitments of time and capacity? If not, is the difference understood and okay? Are you okay with the opportunity costs these commitments might imply?
How will you resolve any issues that might arise—privately and efficiently?
Remember To Refresh The Partnership
Like any relationship, partnerships need tending and care. Each party's situation, commitment, needs, and capacity will change over time, so be sure to review, refresh, renew, and even retire partnerships. Perhaps an annual review is the right cadence. For a shorter term project, perhaps it's a review on project completion, to ensure the next project builds on the lessons learned. Whatever the rhythm, designing it early and holding to it through the life of the partnership will help to ensure the partnership doesn't go stale.

One final thought: It can be helpful to put together a series of pertinent questions to guide the thinking, planning, and design of your partnerships. This will support clear thinking about the potential of a partnership opportunity, including alignment to purpose, vision, and values, and toward desired outcomes. It can also help to flag any needs for further discussion between relevant colleagues and stakeholders.
As we work to find and implement solutions to complex problems, healthy collaborations are essential. When parties are aligned to a shared vision, partnerships can unlock significant value in each of the parties, enabling them to be 'audacious, together.'
Junxion facilitated an ally selection process for Zero Hour – the organization seeking to make the Climate and Ecological Emergency Bill law. Please support their campaign. If you would like to find out more about implementing strategies for partnership and success in line with your values, please contact Helen Steiger at [email protected]