This exciting role presents the opportunity to work across all of Junxion's offices, leading the project management for many of our engagements across North America, the UK and Europe, and across our portfolio of services, including strategy and planning, impact measurement and reporting, and brand, culture, and communications.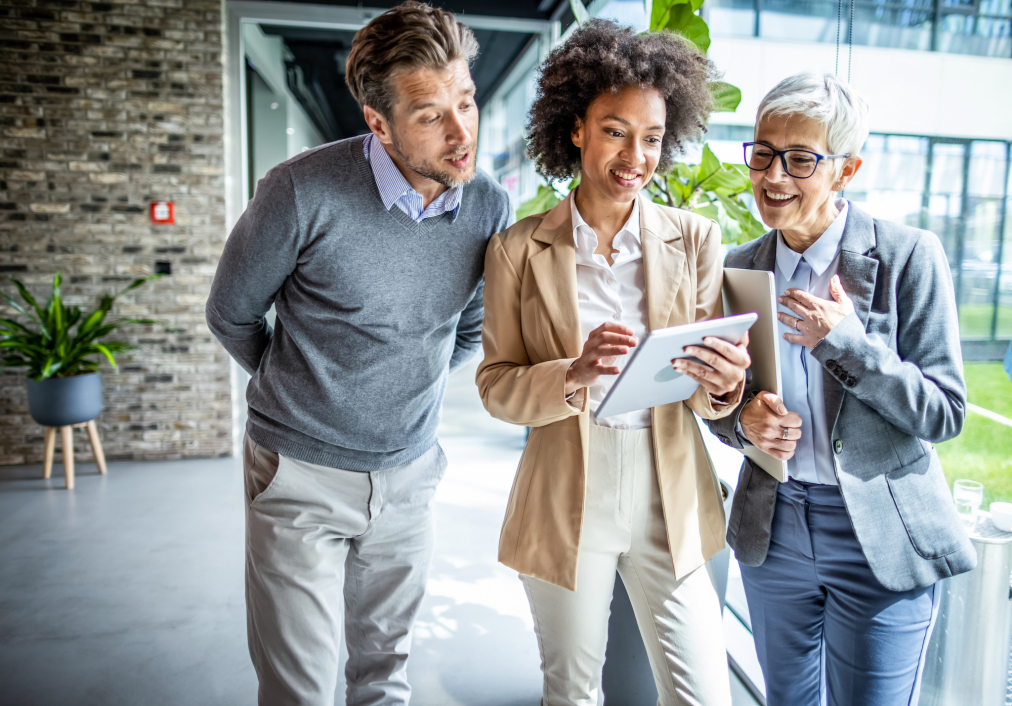 We are looking for a candidate with a passion for excellent project management and the experience to back it up! If you've managed multiple projects and priorities in a fast-paced professional services environment for at least three years, ideally in a consultancy/agency; have formal training in project management, ideally through PMI or equivalent; and are 100% dedicated to working in social impact, then you're someone we'd like to talk to! This role promises a great opportunity for learning and development with the potential for career growth.
Key Responsibilities
In this role, your primary responsibility will be to manage client projects across our three offices according to best practices. You will be responsible for the direction, coordination, implementation, execution, control, and completion of the projects assigned while remaining aligned with our overarching company strategy, objectives, and values.
You will be supporting the Project Director in the management of the project management office (PMO), which includes but is not limited to monitoring and ensuring compliance with organizational standards, processes and best practices; managing/creating PM standards, processes, and templates; managing PM team communications and meetings; supporting and coaching other PMs (consultants who are currently in dual roles); managing the billings system and process and creating monthly invoices; and managing and/or supporting resource planning.
You will document key lessons learned and take initiative to improve our systems and processes to ensure excellent quality across our services. You will also set up projects for the consulting team (client projects) and leadership team (Junxion projects) when required. In addition, you will support the sales team with the development of estimates and the smooth handover from sale to project initiation. Some administrative duties as they relate to project management, such as scheduling and maintaining and enhancing filing systems, will also be required.
Key Working Relationships
Reporting to the Project Director, you will be working in collaboration with Junxion colleagues and associates in Vancouver and Toronto, Canada and London, UK. You will also work directly with clients, prospects, and partners, and engage with external contractors and suppliers.
About the Ideal Candidate
You are an experienced Project Manager who has a minimum of three years of dedicated project management experience in a professional services environment, ideally with another consultancy or agency. We are looking for a dynamic, detail-oriented, and highly organized individual who enjoys a challenging and fast-paced working environment. You have a formal education in Project Management and are working towards the PMP certification or are interested in achieving this—we will support you!
Our team is growing, and we need someone who has an entrepreneurial spirit and is happy to be rolling up their sleeves in various areas of the firm, while diligently carrying out the role of Project Manager. Being curious and proactive and thinking always one or two steps ahead is key to the success of this role.
This is a full-time, 37.5 hours a week position and is based in Toronto, Canada or the GTA. We expect this role to be available across the Canada EST working day with several virtual weekly meetings to attend. This role is mainly virtual and supports all three of our offices in Vancouver, Toronto, and London; as such, flexibility with time zones is required, as is being comfortable with working remotely.
Knowledge, Training and Qualifications
University degree (undergrad), ideally with a focus on business, communications, and/or project management
Project Management training/certificate from a reputable institution; PMP certified or in progress an asset
PMI training in the three areas of the PMI Talent Triangle (strategic and business management; technical; leadership)
Advanced Microsoft Excel skills
Awareness and evidence of engagement on issues of social entrepreneurship, corporate social responsibility, social justice and/or environmental sustainability
Experience
Minimum eight years of work experience in a professional environment
Three years in a project management role in a multi-project environment in the corporate sector, a consulting firm, creative agency, NGO and/or other professional services firm
Capacity/resource planning experience
Experience in a fast-paced, 'agile' and/or dynamic work environment
Consulting experience is an asset
General & PM Specific Skills and Attributes
Excellent communication, interpersonal and presentation skills and the ability to work with senior executives and team members
Excellent organizational and planning skills, as well as the ability to juggle multiple priorities and projects
Independent, strategic thinker, able to exercise sound judgement in the face of conflicting pressures and deadlines
High attention to detail and ability to coordinate the efforts of multiple individuals at once, and the ability to juggle multiple tasks at once, while keeping an eye on the big picture
Ability to work with a high degree of autonomy
Ability to collaborate with multiple stakeholders and ensure that the business/project outcomes are being achieved
Flexible attitude toward working environment and ability to work as part of an international team (minimal, client-related travel is expected for this role)
Experience using various PM software and tools; advanced knowledge of Microsoft Office (Word, Excel, PowerPoint), Google Apps suite and Keynote
Strong and professional customer service orientation
Understanding of and commitment to Justice, Equity, Diversity, and Inclusion (JEDI)
Designing for Success
Junxion is a small team that anticipates significant growth in the years ahead. It's a dynamic workplace with a culture of expecting everyone to be a leader, and where transparent, open discussion of what's effective (and what's not) is encouraged. We believe that if each of us works with these values in mind, we'll build the company, culture and change we want.
Generosity: We strive to cultivate value by 'showing up' supportively and empathetically, 'seeking first to understand,' and focusing on relationships, more than transactions.
Courage: We demonstrate leadership by asking tough questions, making hard decisions, and speaking truth to power.
Curiosity: We are a learning organization. We immerse ourselves in our clients' work, seeking first to understand. And we embrace new ideas, models, and frameworks if they will enhance our impact.
Fun: There's always space for humour. Work's more fun if we don't take ourselves too seriously!
Remuneration and Benefits
The hiring range is CAD $72,000 – $84,000. Junxion offers profit-sharing to all employees, three weeks of paid vacation to start, plus five additional days off in December over the holiday break, health and dental benefits, and flexible work schedules/arrangements.
Diversity and Inclusion
Diversity of thought, experiences, culture, and perspective are vital for people's well-being, communities' health, and our company's success in our work to accelerate the shift to the purpose economy.
Junxion is an internationally active organization that advocates within and alongside our clients and partners in support of justice, equity, diversity, inclusion, and belonging.
By removing identifying information from every candidate's application, we ensure every potential member of our team is considered without regard to race, national or ethnic origin, colour, religion, age, gender, sexual orientation, marital status, family status, or differences of physical ability.
Ready to Apply?
To be considered for this role, please email your resumé and a brief cover letter to [email protected]