More and more companies are embracing purpose, setting grand aspirations and crafting elegant statements, but implementation varies greatly. Where are you on your purpose journey?
As staff, customers, and citizens push brands and businesses to pay more attention to their impacts on their communities and our natural environment, wise, leading companies are responding by articulating, operationalizing, and embedding a purpose beyond profit.
Unlike ESG analysis (which focuses on mitigating environmental, social, and governance risk) or impact (which looks at near-term outputs), purpose shifts our thinking about the role of business in society.
The business case for social purpose is clear and compelling: Evidence shows that social purpose businesses are healthier, more resilient, more profitable, more engaging companies that earn more loyalty from their customers. If you're not on the journey, you risk missing out on the most important shift in the way the world does business since the advent of the Internet.
Fundamentally, your purpose answers the question, 'Why does your company exist?' In the economy of the future—low carbon or regenerative, socially inclusive and just, and where value accrues to all stakeholders—purpose and profit-making are aligned.
A Social Purpose Business is a company whose enduring reason for being is to create a better world. It is an engine for good, creating social benefits by the very act of conducting business. Its growth is a positive force in society.
Where Are You on Your Social Purpose Journey?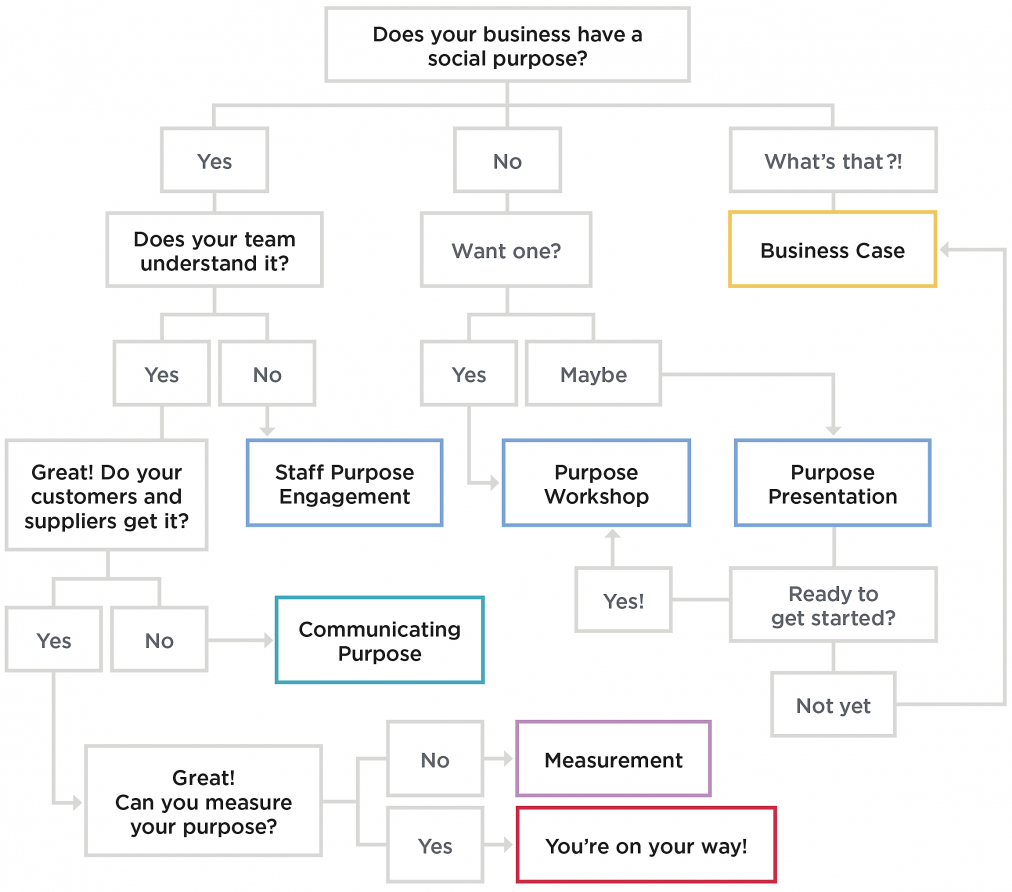 Need Help Along Your Path?
Would you like to know how you can get to the next stage in your journey? We can help! Book some time with our purpose experts to learn how social purpose can drive incredible benefits to your business.
For America/Canada:
For UK/Europe: