SENIOR CONSULTANT
Creative communicator and implementer of change. Climate and social optimist.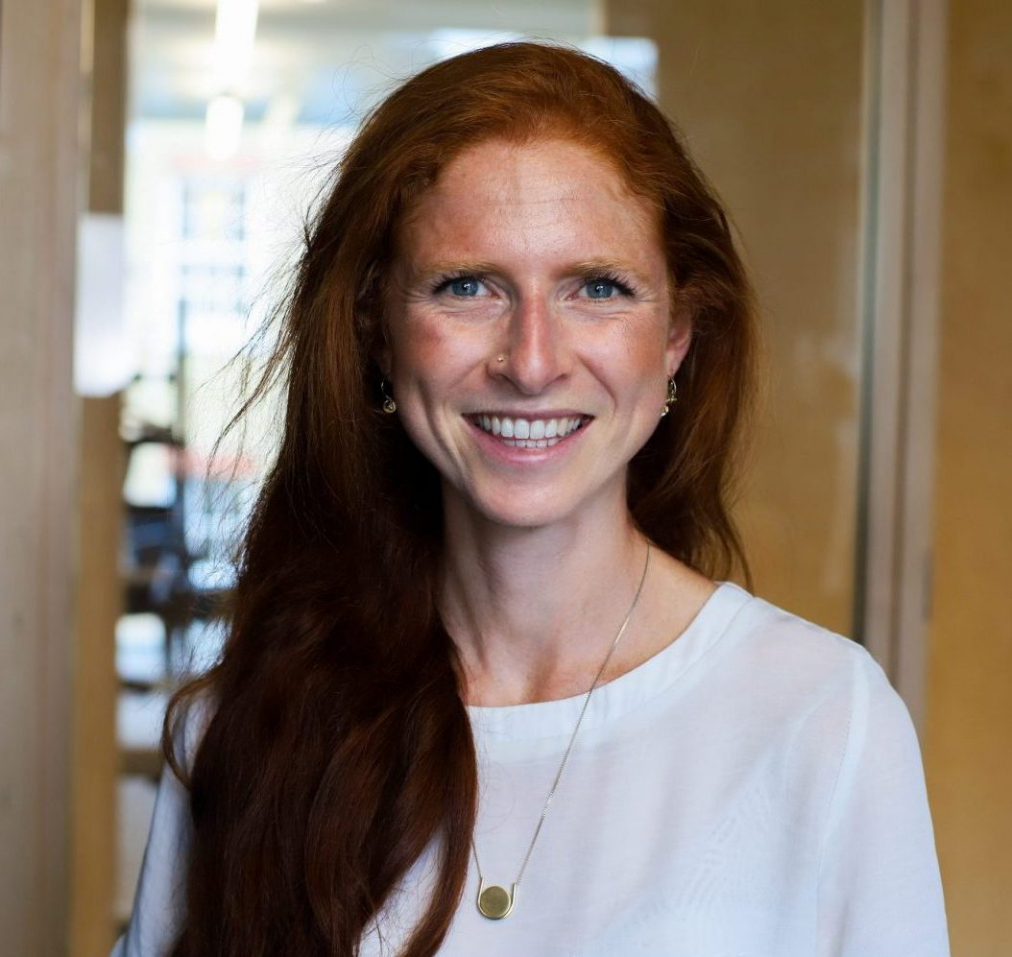 Helen Steiger
SENIOR CONSULTANT
Helen is a sustainability and innovation professional with a background in social and environmental impact, communications and stakeholder engagement.
After graduating with a MSc (distinction) in Environmental Technology (specialising in Business and the Environment) from Imperial College London, Helen has been working with the public and private sector as Project Manager for an urban innovation company. In this role she led and worked collaboratively with partners from SMEs, local authorities, research institutions and large private sector companies to research, develop and implement new solutions to some of our most pressing social and environmental issues.
Interesting projects to note include working with local authorities and engineers to develop a repowered end-of-life refuse vehicle to be fully electric. In this role Helen worked collaboratively to identify the opportunities and barriers to electrification for fleet vehicles and developed the full environmental, social and financial business case for repower.
Recently Helen has been engaging with diverse populations across the country, garnering their views on new innovations and technologies to ensure their thoughts and opinions are brought into technological development. This is vital when ensuring public acceptance and adoption of new technologies, addressing fears and concerns in real-time and creating a future world that all wish to inhabit.
Prior to this, Helen worked as a Brand Strategy and Insights Planner at global media agencies. In this role, she served renowned clients such as Sky, GSK and Universal Theatrical planning and implementing their advertising campaigns. She has also freelanced at behavioural planning and change agencies as an account manager/brand planner, developing her knowledge of communicating change and encouraging positive behaviours for multiple brands and organisations.
Helen developed her interest and knowledge of behavioural change and communication further in her MSc thesis, collaborating with the research team at C40 Cities to develop a framework for engaging citizens in large-scale, difficult climate action within the city region. The framework also identified the role of the C40 group in enabling and scaling action of this nature.
In her spare time, Helen is Content Manager for the Environmental Newsletter 'Curious Earth', providing engaging and entertaining environmental news to all curious readers. She is also a keen walker, cyclist, triathlete and general nature-lover, seeking out mountains to climb, seas to swim and birds to watch at available opportunities!
Credentials
MSc Environmental Technology (Distinction)
Imperial College London – specialist topic Business and the Environment
Foundation Degree (Distinction)
Institute for Practitioners in Advertising (IPA)
She is Sustainable
Alumnus from course championing women and changing the world
Content Manager, Curious Earth
Regular writer and curator of engaging content for environmental newsletter
Runner-up 'Best Team Fundraiser' for Anthony Nolan for Ride4Lara campaign
Part of the wider Match4Lara campaign