Canada Senior Consultant Vacancy
Come join our team in Canada and help support the leaders of the next economy.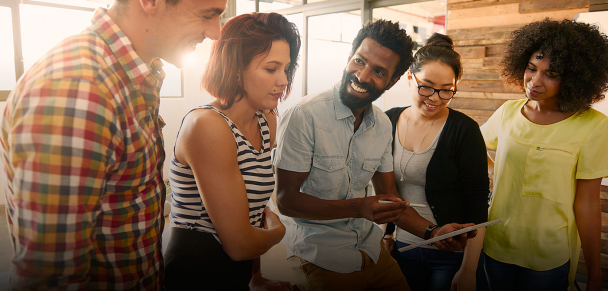 Full Time Senior Consultant Vacancy in our Canada Team
Are you passionate about the importance of putting our planet on a sustainable footing, supporting businesses to make that happen, and helping leaders build the success stories of the next economy – one that is fair, open and green?
Junxion is an international social impact consultancy that exists to help the bold visionaries of the next economy to articulate their purpose, plan their positive impact, share their stories, and demonstrate their accountability.
From offices in Vancouver, Toronto, and London, UK, we serve clients on five continents, including major corporations, emerging social ventures, nonprofits and civil society organizations, and governments.
We are proud to be a Certified B Corporation. We are also members of Social Venture Circle and the Wellbeing Economy Alliance and are advocation partners of r3.0.
What do Junxion senior consultants do?
At Junxion, senior consultants are responsible for leading or supporting client projects, supporting new business opportunities and contributing to our collective thought leadership. Senior consultants lead or support projects in strategy and planning, branding and communication, impact measurement and reporting, and other advisory services that support our clients' work to lead their sectors.
We work across a variety of sectors with clients in finance and professional services as well as retail, apparel, healthcare and food.
As a senior consultant your day-to-day role will involve:
Co-creating and implementing sustainability strategies and programmes as well as brand, marketing and communications strategies
Helping companies demonstrate their impact through tools such as B Corp certification
Developing new business opportunities with existing clients and new prospects, including writing proposals
Drafting and editing impact or sustainability reports, position papers, and other communications
We're looking for someone who is:
Values-aligned
Ambitious for the role of business in meeting sustainability challenges
Empathetic about the constraints our clients face
An independent, strategic thinker, able to synthesise information, produce robust analysis and communicate with clarity
Able to exercise sound judgement in the face of conflicting pressures and deadlines
Able to work with a high degree of autonomy
Ready to develop their own client relationships
Committed to diversity, equity, and inclusion
Flexible about their work environment and being part of an international team
You'll also have the following skills and experience:
University degree (Masters preferred) with a focus on sustainability, business or marketing/communications
Minimum five years working in a corporate or consulting firm/agency, NGO or international development organisation
Project Management skills and experience are desirable assets
Knowledge of the GRI, B Corp and other impact measurement, corporate disclosure and reporting frameworks
Good knowledge of Microsoft Office (Word, Excel, PowerPoint), Google Apps suite and Keynote
For the finer details here is a download of the full Job Description
Designing for success
Junxion is a small team that anticipates significant growth in the years ahead. It's a dynamic workplace with a culture of expecting everyone to be a leader, and where transparent, open discussion of what's effective (and what's not) is encouraged. We believe that if each of us works with these values in mind, we'll build the company, culture and change we want.
Generosity: We strive to cultivate value by 'showing up' supportively and empathetically, 'seeking first to understand,' and focusing on relationships, more than transactions.
Courage: We demonstrate leadership by asking the tough questions, making the hard decisions, and speaking truth to power.
Fun: There's always space for humour. Work's more fun if we don't take ourselves too seriously!
We expect our staff to work a 37.5-hour work week, not 50. While we expect this role to be available across the Canada working day, and we have some set meeting times, we are flexible when you work and where you work.
Diversity and inclusion
Junxion is committed to building a team that represents different backgrounds and perspectives. It fosters our personal growth and helps us better meet the needs of our clients and communities. We want to ensure every applicant is treated fairly and with respect regarding race, national or ethnic origin, colour, religion, age, gender, sexual orientation, marital status, family status or disability. We strip resumés of personal details to help us evaluate candidates on their skills and experience rather than their background.
Remuneration and Benefits
The salary range for Senior Consultants is $65 – $85K and will be determined based on the successful candidates' knowledge and experience. We also offer an excellent extended health package and a generous profit share scheme.
Ready to apply?
Please send a covering letter, your current CV and two references to [email protected] by 17 June 2021.